Shree Devi College of Pharmacy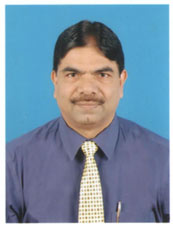 Life is a progression from darkness to light, and knowledge is the beacon of light which illuminates our path to self-realization. Education trains one to act and think independently in order to produce individuals who consider service before self.
Shree Devi College of Pharmacy is one of India's leading educational institutions providing quality education to students. Beyond the quality of education, it is the quality of life in the institution's campus that provides for the academic growth and overall development of the students. It is our sincere desire to give the best to the students, which enables them to keep pace with rapid changes and thus become responsible citizens of the future world. We help the students to develop skills, knowledge and attitudes that are essential for successful living. Our commitment is in ensuring individual professional success which culminates in benefiting the society.
Creating a vast state-of-the-art academic infrastructure, putting together the best of teaching talent and equipping the student with every required learning aid ensures that students at Shree Devi College of Pharmacy get the best in academics. Sporting, cultural and extra-curricular facilities are put in place so that the students enjoy their campus life.
Our students are continuously gaining recognition in various facets of the profession and are making their families, institution and the society proud. I hope they continue to strive harder and perform better in the years to come to compete with the current needs in the pharmaceutical industry.
Our faculty is a blend of academicians and experienced professionals who enable students in synergizing with the corporate world. The experienced scholar-teachers and the dedicated faculty of the college are also encouraged and assisted to merge and grow in their respective academic spheres with much needed inter-disciplinary dimensions.
On behalf of the faculty, students, administration and staff, we welcome you to our institution and hope that you make use of the excellent educational opportunities offered.